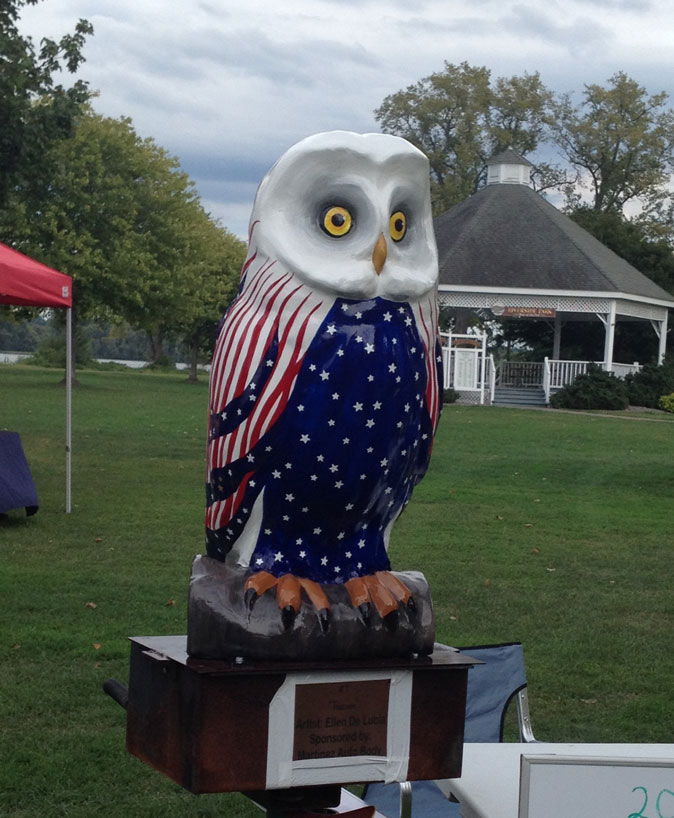 Posted: Sunday, December 18, 2016 12:30 am
By Melanie Lekocevic Columbia-Greene Media
COXSACKIE — Ever wanted to try your hand at crafting a creative masterpiece? This just might be your chance.
The Hoot of the Owl Committee in Coxsackie is looking for artists who want to put their personal touch on the streets of the community.
With 50 business sponsors already signed on and the owls on order, now the committee is looking for artists — whether those with experience or novices who want to give it a whirl — to design and decorate owl sculptures that will first be on exhibit in Coxsackie, and will later be auctioned off.
Artists will get up to a 25 percent cut of the sale price of their piece.
The project is the first of its kind in Coxsackie, but mirrors similar public art projects in neighboring communities like the cats of Catskill, the trains of Ravena and the bears of Cairo.
One owl has already been completed and is making the rounds in Coxsackie — "Freedom," created by professional artist Ellen DeLucia. DeLucia, who has crafted numerous cats for the Cat'n Around Catskill project over the years, created "Freedom" as a way of showing prospective artists what one of the owls could look like.
She is also working closely with the Hoot of the Owl Committee to get the inaugural project off the ground.
Artists are being sought to create owls, and you don't need to have any experience, just a desire to get creative and let your imagination run wild.
"You don't need any artistic experience to do this," DeLucia said. "If you have an idea you want to try, you have nothing to lose. It really is a lot of fun."
In fact, for many artists who have participated in the Catskill exhibit, it was their first foray into the artistic world.
"In Catskill's project, many people who are not trained in art in any way have participated. They had ideas, thought they should go for it, and have been very successful," DeLucia said. "Their cats have been very well liked and very popular."